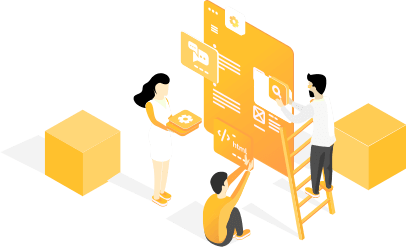 Roadmapping
Roadmapping is an essential, pre-implementation analysis that allows to deliver the Platform's fundamentals including Functional and Technical Specifications, Architectural Design, Development Plan, UX mockups and a Clickable Prototype.
If your goal is:
translating the vision into a working product,
creating an innovative Web Platform,
We'll enable you through:
development of Functional and Technical Specifications,
designing the system's architecture,
designing of UX mockups and a Clickable Prototype,
delivery of the Development Plan along with the schedule and expected budget.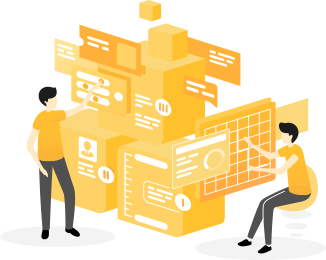 Minimum Viable Product (MVP)
Minimum Viable Products were invented to minimize business risk of developing the Full Product in the direction that's misaligned with your user' needs. Instead, an MVP focuses only on core functionalities that, once proven to be accepted and needed by users, are then further developed into a Full Product.
If your goal is:
creating a minimal version of a functional Web Platform to be sure that your idea is actually great,
offering services through a Web Platform,
creating an innovative Web Platform,
We will enable you through:
creating an MVP of your Web Platform,
eliminating the risk of project's failure,
indication of areas critical to the success of your Platform, to which particular attention should be directed,
advising on the development of technology startup,
advising on how to avoid increased costs during its implementation.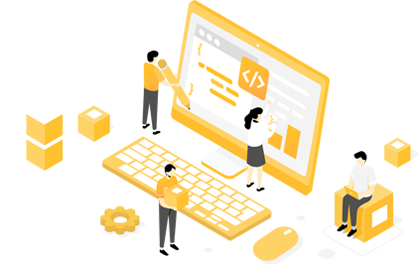 Full Spec Product
A fully equipped Platform offering a complete set of features and functionalities. Unlike an MVP, it is best suited for post-discovery, market aware and experienced companies that already know and understand their users' needs and behaviour.
If your goal is:
creating a robust, fully customized, full blown Web Platform,
offering services via an online Platform,
building a complete Platform based on your thorough research, experience and knowledge about your users,
We will enable you through:
carrying out the Roadmapping of your project,
evaluating the ROI for the implementation of each individual functionalities,
choosing the right technology for the planned Platform,
selecting a cost-optimal infrastructure solution,
creating a full blown Web Platform,
production launch,
providing an ongoing development and maintenance of your Platform.
Move functionalities to a new platform (version 2.0)
Not all Platforms were created equally well. Technology does not favor taking shortcuts and often pays off with a debt that cannot be repaid. Although abandoning your legacy code and starting over may seem like a tough decision, very often it's the only right way to proceed.
If your Platform:
generates problems that slow down the company's growth,
makes your employees inefficient by making them spend too much time using it,
causes many errors even after changing the smallest functionality,
requires objectively too much time to implement new functionalities,
makes it difficult or impossible to create new functionalities or modify the existing ones,
We will help by:
verifying whether the creation of version 2.0 will result in tangible benefits for the company,
preparing the process enabling effective transition from the old Platform to version 2.0,
identifying critical areas of the implementation of the version 2.0,
calculating losses incurred annually due to the use of an existing, inefficient Platform.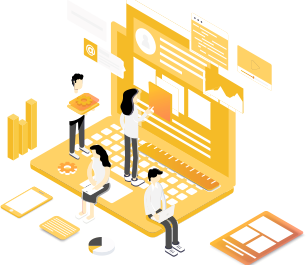 Maintenance & ongoing development
A fully functional and operational Platform is required to monitor and optimize all of its ongoing processes along with the development of additional features and functionalities. A smooth transition from deployment into ongoing development and maintenance is a natural process for successful, evolving Platforms.
If your company:
runs a Web Platform that develops inadequately to its allocated budget,
runs a Web Platform that makes it difficult or impossible to create new functionalities or to modify the existing ones,
seeks to accelerate the implementation of new functionalities,
is in need of professional development support,
We will help by:
expanding the existing development team to accelerate the functional growth of the Platform,
identifying areas that directly affect the quality and speed of the Platform's development,
reducing the Time To Market for new functionalities,
providing growth and maintenance for the existing Platform.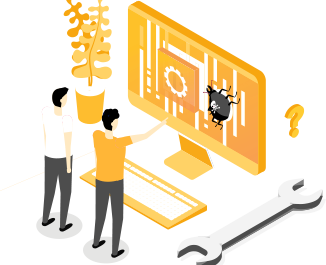 Crisis management
Crisis comes in many forms. Sudden overload, intrusion into the system, data theft.... We know how to get out of a difficult situation - our team can save your business in just a few hours. We have experience in crisis de-escalation on Web Platforms, system repairs or data recovery and protection. We act quickly and our goal is simple: to help you survive every crisis on an Web Platform.
If your company:
is expecting the possibility of, or already is, having problems with the IT service provider,
is expecting an IT audit,
is expecting increased traffic on its Web Platform,
is struggling with the malfunction of the Platform or is concerned about its security,
We will help by:
consulting or even managing the entire crisis situation related to the Platform,
preparing the company for a technology audit,
carrying out changes critical to the Platform,
securing the Platform against attempts of external attacks.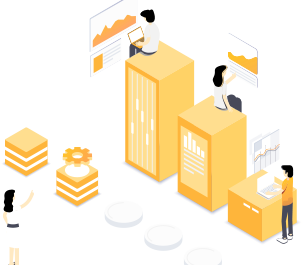 Infrastructure management
Extension and maintenance of the Platform is a continuous work, also on the server side. Poorly maintained server infrastructure is more susceptible to overloads, errors or hacking attacks. Entrusting the maintenance and development of the server infrastructure in experienced hands minimizes almost entirely the possibility of the occurrence of these problems.
If your company:
has at least one physical or virtual server or instances in the cloud,
does not have its own infrastructure maintenance team,
seeks technical support for existing teams of administrators and developers,
is considering to apply PCI-DSS certification,
struggles with the availability of services,
We will help by:
choosing service providers that meet your needs best,
making repetitive installations and service configurations through the Infrastructure as a Code,
updating the software on a regular basis,
optimizing the configuration for optimal use of resources,
continuous monitoring of resources, correctness of operation, availability of services and security,
implementing the Continuous Integration, Continuous Delivery and Continuous Deployment,
adapting infrastructure to PCI-DSS requirements.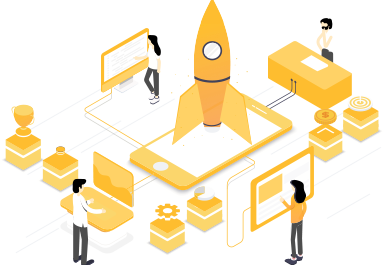 Accelerate front-end
The front-end speed audit focuses on analyzing your Platform and the code that's crucial from the user experience standpoint and thus, has a major and direct impact on the Platform's success rate. As dozens of independent studies showed, short load time is crucial and users have increasingly less patience when waiting for a Platform to fully load.
If your goal is:
to increase the speed of operation of the Web Platform,
to keep the user on the Platform and increasing the depth of the session,
to increase the level of sales in the online shop,
to increase the level of work efficiency of people whose duties are largely related to the operation of the Platform,
We will help by:
assessing by how much the data being sent to the users can be reduced,
reducing the loading time of each page to under 0.25s,
achieving Google PageSpeed Insights = 100,
calculating how much the company can save on infrastructure costs by reducing the data transfer,
presenting the financial benefits resulting from the acceleration of the Platform,
implementing modern technologies that improve the speed of the Platform on "out of the box" basis.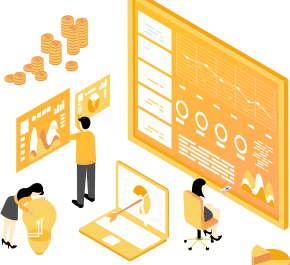 Increase performance & scalability
During a Performance and Scalability Audit our team dives deep into the backend codebase to analyze and determine the level of code's efficiency and the overall condition of its structure to identify potential bottlenecks limiting the system's full potential.
If your company:
prepares to launch a marketing campaign,
sells tickets for events,
conducts events in the On-Demand or Live formula,
runs a Platform providing services in the SaaS model,
runs a Platform which availability is crucial for the end user,
We will help by:
implementing the application to handle 10 times more users than usual,
reducing data processing time through app's optimization,
verifying how many more actions on the Platform can be performed by the user through optimization and which database queries slow down the Platform.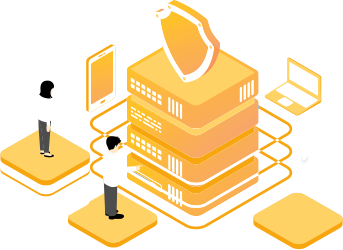 Improve security
Ignoring security can have fatal consequences. The slightest consequence of breaking into the system or stealing data can be a tarnishment of the company's image, the biggest one - a sudden end of business activity.
If your company:
stores users' personal data or other valuable data,
processes real or virtual funds,
notices any security breaches,
replaces key people responsible for infrastructure security,
has recently implemented their Web Platform and need to verify its security and the level of code quality,
We will help by:
identifying which elements of your application are vulnerable to hacker attacks,
checking if unauthorized persons can access the stored data,
verifying that data sent by users can be intercepted,
checking if developers left any backdoor in your software,
analyzing whether the Platform is built in a way making it difficult to carry out attacks,
verifying that the source code contains security-lowering errors.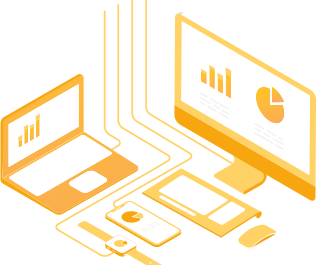 Enhance technological quality
An important question that every owner of an Web Platform should ask himself is "what specific quality do I get in return for the money I have invested?". A well-built and implemented Platform can be used for years, while the one made with the least amount of work can cause problems and require corrections every now and then. It is worth to focus on the highest quality from the very beginning.
If your company:
runs a Platform that has errors on production versions, crashes or is often unavailable,
believes the development time required to implement a functionality is too long,
prepares to buy or invest in a Platform-operating company,
completed the implementation of a Platform and wants to verify the level of its code quality,
We will help by:
calculating time savings due to high quality code,
analyzing code quality using tools supporting automation and manual audit,
implementing S.O.L.I.D. into your code during its development,
reducing Time To Market while maintaining high quality code,
reducing the time required to maintain the code,
reducing the number of repetitive errors to a minimum.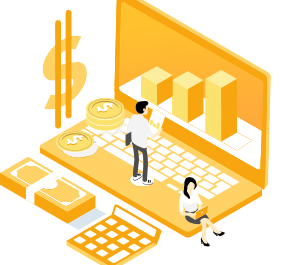 Reduce cost
You can decrease your costs significantly while maintaining same infrastructure quality and availability. Selecting the proper infrastructure is crucial - for one business a better solution will be a cloud computing, for another a physical server.
If your company:
spends more than EUR/USD 10.000 on monthly infrastructure costs,
has min. 10 dedicated servers,
uses Cloud Solutions (e.g. AWS or Oktawave),
We will help by:
reducing the infrastructure costs,
comparing the cost of maintaining the Platform in the cloud vs. bare metal,
identifying and reducing the unused resources through consolidation and virtualization,
analyzing the actual server load and its reduction using the CDN,
locating Platform's bottlenecks and programming errors that increase infrastructure costs.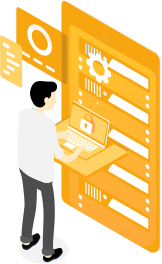 Improve security
Similar to vulnerabilities within a Platform, infrastructure can have them too. Adequate server security is crucial for the existence of the entire business. We are able to carry out a simulated hack attack in order to identify weak points. We know how to break them, so we also know how to strengthen them and prevent a real attack.
If your company:
stores users' personal data or other valuable data,
processes real or virtual funds,
notices any security breaches,
replaces key people responsible for infrastructure security,
has recently implemented their Web Platform and need to verify its security and the level of code quality,
We will help by:
conducting an audit and indicating the elements susceptible to hacking attacks,
verifying whether anyone unauthorized can access stored data,
checking if someone is using your servers without your knowledge,
securing your servers at the highest level,
increasing Platform's resistance to DDoS attacks,
protecting against internal threats,
minimizing the risks associated with infrastructure providers.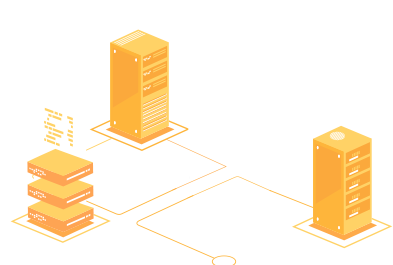 Increase availability
Disabling the Platform due to server overload can lead to a loss of not only profits, but also of users. A sudden blackout of the Platform at a crucial moment, such as making payments, may once and for all discourage the user from using your solution. Recipients who are annoyed by the unavailability of the website are willing to use the services of the competitors. Such a scenario can be avoided by ensuring a sufficiently high availability of infrastructure.
If your company:
processes real or virtual funds,
runs Platforms that provide services in the SaaS model,
runs mission-critical Platforms which availability is crucial for the end user,
We will help by:
verifying if the infrastructure is designed to assure high availability,
updating the application without having to make a technical break,
configuring your Platform so that it load equally fast regardless of geographical area it is accessed from,
protecting the Platform from the infrastructure failure.