Product planning
Planning gives us a better insight into the target audience of your product as well as into their behaviour and needs. The activity makes it possible to specify the idea and design the final shape of the platform in a way to make it attractive to its users and support the achievement of the set business goals.
Objective:
To refine your idea taking the market situation, the needs of its end users, and the challenges faced by your company into account.
We'll help you by:
getting a good insight into the concept of your product,
supporting you in the analysis of your target audience – their needs, expectations, and behavior,
shaping your idea in response to the expectations of its users,
designing an environment to analyze the response of your platform's users to the platform later on,
preparing a product roadmap supporting the achievement of your business goals.
A service designed for:
start-ups that intend to start offering their services via a web platform,
R&D teams responsible for implementing innovations in their companies,
companies who wish to extend their service portfolio by including web platform-based services,
companies who wish to modify their web application fundamentally.
---
Service delivery
1
Insight into the idea
We talk about your vision of the product, about the purposes it is to serve, the problems it is to solve.
2
Market research
We perform an in-depth analysis of the target market, of the needs of the target audience, and of the competing products. Based on the findings of the analysis, we identify the strength and weakness as well as the existing opportunities and threats.
3
Plan preparation
Based on the collected information and the performed analyses, we turn your idea into reality in a way to make the product deliver the biggest business value possible and compete successfully in your market segment from the day of its launch.
Webini in action and in numbers
1-5 days
is the time we need to perform the analysis and prepare the product roadmap
8 live platforms
which were successfully launched to the market thanks to advance planning
286 5/5 reviews
is the feedback we got on AppSumo for a platform we developed on the day of its launch
Webini implementation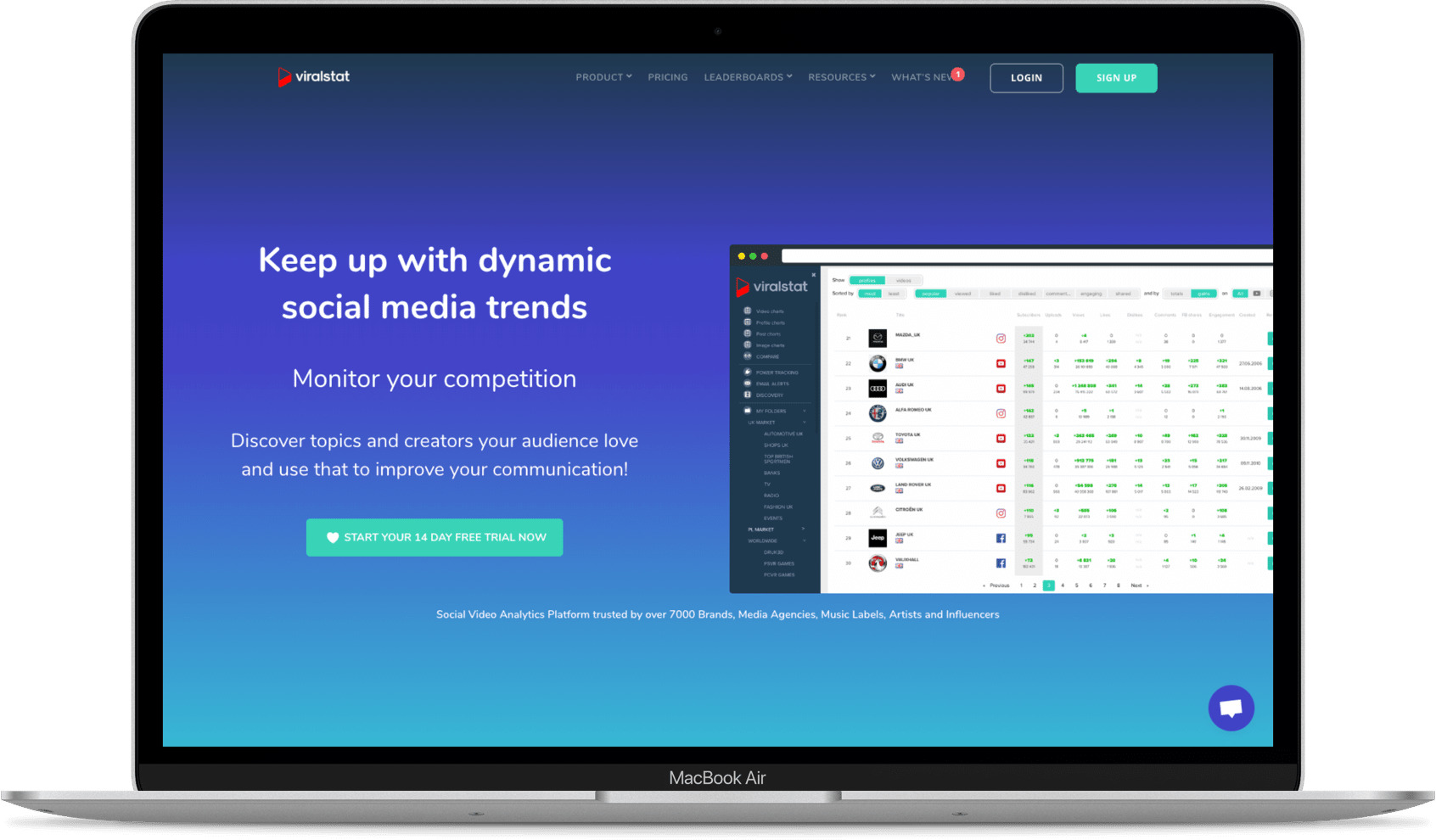 MVP creation and platform extension
Building and extending a platform designed to analyze big data, collect information on the activity in social media and on the level of engagement with the published content from four independent channels.
Recommended technologies
Frontend



i wiele więcej… Dobierzemy odpowiednią technologię do Twojego projektu, a wszystko w oparciu o nasz autorski system.
Backend



Let's talk about your new project