Feature development
An advanced platform requires continued development in response to its users' needs. Making a platform able to grow as expected, in a stable manner, by including new features is the key to staying competitive in the industry.
Objective:
To make sure that your platform grows in a continued, predictable, and stable manner. To follow the arrangements made by upgrading the system with new features, by improving the existing features, and by suggesting modifications and further enhancements.
We'll help you by:
reinforcing your current development team, leading to a faster development of your platform,
assigning a team of specialists focused 100% on the development of your application,
indicating the areas directly affecting the speed and the quality of development of your web platform,
designing the strategy of implementation of new and of development of the existing features,
shortening the TTM for new features,
managing the ongoing maintenance and development of the existing platform.
A service designed for:
companies who wish to remain industry leaders or compete with most mature businesses,
enterprises who wish to accelerate the rate of their growth and maintain in while retaining their stability at the same time,
companies who feel that their platforms develop to an insufficient extent relative to the allocated budget,
companies who find it difficult to design or develop new features on their own.
---
Service delivery
1
Requirement analysis
Based on an in-depth analysis, we define the areas in which we can support the development of your platform. We determine the goals and adapt the available solutions and processes to the pursuit of these goals.

2
Implementation plan
We consult you and come up with a strategy of implementation of new features. We design mechanisms of evaluation of priorities and time estimates for the deployment of particular elements.

3
Continued development
We implement the arranged processes, initiating the effective delivery of the set goals. After an in-depth analysis of needs and of the return on investment involved in the undertaken measures, we create new features, develop the existing ones, and – once quality testing is finished – we deploy them in the production version of the platform.

Webini in action and in numbers
under 30 hours
is how much time we needed to upgrade a social video intelligence platform with a feature that made it possible to follow dozens of millions of profiles and videos uploaded to TikTok

nearly 70,000 features
which we've created or extended on our clients' platforms
7 times faster
implementation of new features within 4 months from the day we took over platform development

---
Webini implementations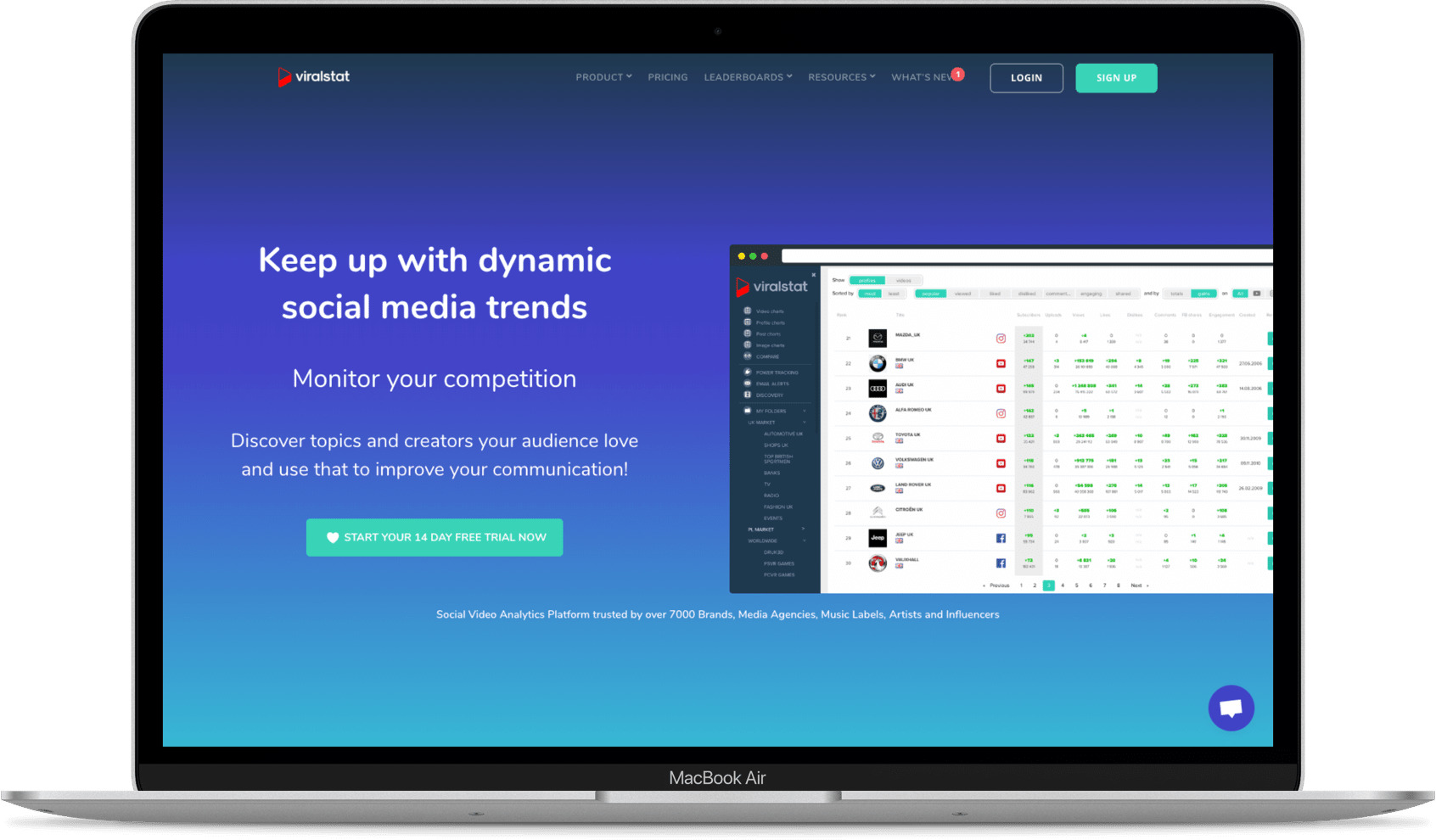 MVP creation and platform extension
Building and extending a platform designed to analyze big data, collect information on the activity in social media and on the level of engagement with the published content from four independent channels.
Recommended technologies
Frontend



i wiele więcej… Dobierzemy odpowiednią technologię do Twojego projektu, a wszystko w oparciu o nasz autorski system.
Backend



Let's talk about your new project